ADS Programming Services Hosted VoIP Services
Reliable communication solutions without hidden costs and overcomplicated usage have become the necessity for small to medium-sized businesses in their venture for a competitive edge in today's competitive globalized market. VoIP solutions from ADS Programming Services help implement affordable and modern communication features that are fully customizable to your needs.
ADS Programming Services, Inc.'s hosted VoIP functions include other integrated services such as call centers, conferencing, voice, video, fax mail as well as mobile integration. On top of that, all setup and configuration are easily managed via Web Portal thus enabling companies to reach multiple clients worldwide with ease. Not only do we help increase corporate revenue, we also help deliver more cost-effectiveness. VoIP phone solutions from ADS Programming Services are:
Economically efficient

- routing calls through the Internet is far cheaper than using a traditional phone system

Multifunctional

- including call forwarding, hold music, collaboration and video conferencing

User-friendly

- thanks to interfaces and systems that don't require hours of training

Reliable

– 24/7 maintenance of hosted systems

Convenient

– answer calls even in remote locations via laptop or forwarding to a mobile phone

Eco-friendly

– cut travel costs and paper waste by sharing information online
Hosted VoIP vs. Traditional Business Phone Service
 
 Hosted VoIP
 Analog/Traditional
 Scalability
 Unlimited
 1-10K Users with a limited number of IP phones available
 Multi-site Networking
 Uniform dialing plans
Full features
Centralized management
Complicated dialing plans
Restricted features
Service Islands
 Total Cost of Ownership
 Lowered cost with outsourcing
 Higher costs overall
 Open and Standards
 Open and 3rd Party CPE SIP-based
 Limited CPE Proprietary control
 Technology Risk
 Service Provider's responsibility
 Your responsibility
 Operations and Management
 Centralized management system
Located at CO/Data Center
Supports multi-location and multi-terminal usage
 Separate management system
Located at customer site
Supports single-site, non-networked usage
Why Hosted Business VoIP?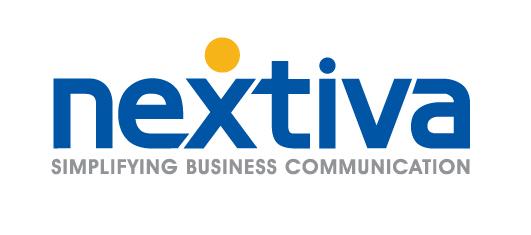 Besides helping boost profits, our services also minimize maintenance issues while delivering a feature-rich VoIP experience. Streamline daily business operations and take a step towards the future. Long gone are the days where companies and technology are independent from one another; find out what happens when the two merge today.